Most people think of "allergy season" as being Spring or Summer. It is certainly true that classic hayfever (or seasonal allergic rhinitis) can begin as early as March whilst most people associate it with the summer months. To some extent this perception is due to the fact we spend more time outdoors during the summer and it is therefore harder to avoid airborne allergens. However, whilst for for many people the end of summer signals the end of the sniffles, for others it can mark the beginning of a host of equally annoying autumn allergies.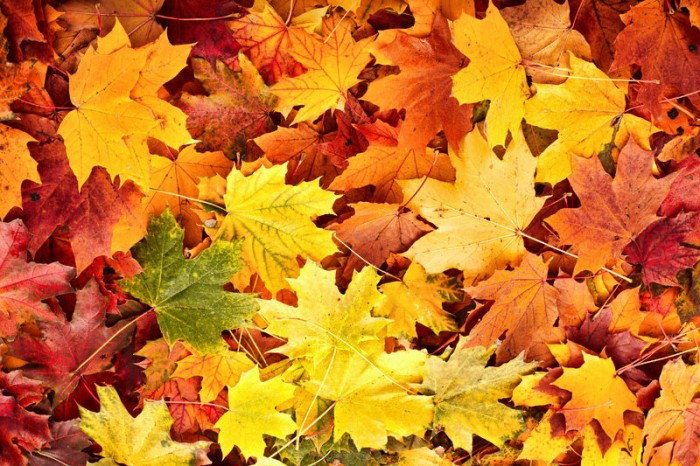 Of course autumn also marks the start of the cold season; with the kids going back to school and everyone spending more time indoors there is the possibility that your runny nose and sneezes are due to a cold, not an allergy.
Autumn Pollen Allergies
A quick glance at most pollen calendars will tell you that there are three main causes of seasonal allergic rhinitis. In the spring, tree pollen is the biggest factor, whilst early-mid summer is dominated by grass pollen. Later in summer weeds begin to pollinate and this can continue well into autumn.
In the UK the weed pollen season is dominated by five plants; dock, mugwort, nettle, oilseed rape and plantain. Of these, nettle and mugwort tend to be released latest [], often well into autumn. The exact timing of the pollen seasons can vary according to the weather
The Ragweed Invasion
Over in North America there is one plant that is synonymous with autumn allergies; ragweed (Ambrosia artemisiifolia). With a single plant able to produce around a billion grains of pollen per year these are a far more potent allergen than native UK weeds and grasses. Whilst the tiny pollen grains can travel over 400 miles in the wind this shouldn't really be a cause for concern in Northern Europe, should it?
Unfortunately for us ragweed is a highly invasive species and is already established across France. So, just as pollens from birch trees in Scandinavia are known to travel as far as Britain, it is likely pollen from the ragweed plant will be blown across the channel. The worse news is that public health experts estimate that by 2050 ragweed could be established in the UK.
Mould Allergies
Mould spores are present virtually everywhere and to some extent all year round. Whilst there are literally hundreds of species of mould only a small number cause allergic reactions. These vary from the sort you find causing black patches in the damp areas of houses to spores released into the air by wild-growing fungi.
Despite the constant presence of mould spores throughout the year it is in the autumn that they can become the biggest nuisance. The factors contributing to this are the mild, damp weather conditions often experienced at the end of summer. This combines with the falling leaves and decaying vegetation of autumn to provide a perfect conditions for mould to grow. Add in an autumnal breeze to blow those mould spores around and you can see why September and October are often described as mould season.
As with most airborne allergies mould generally causes a runny, itchy nose and possibly itchy eyes. It may also exacerbate other allergy related conditions such as eczema and asthma and this is why we often see a rise in these conditions in the autumn.
There are a number of ways of reducing your exposure to these outdoor allergens, many of which are common sense. These include:
Avoiding woodland whilst the weather is mild and wet, and there are lots of rotting leaves on the ground
Take extra care when sweeping leaves. Consider wearing an allergy mask
Steer clear of compost heaps. If you have one, cover it up to prevent mould spores escaping
If you are sure you have a mould allergy you might want to limit outdoor activities during the peak mould season
Staying indoors is not always the answer!
For some it may seem easy enough to avoid this onslaught of airborne allergens by staying indoors – after all as the weather cools we naturally do. Whilst to some extent this will protect you from pollen related allergies and the mould spores blowing around outside it may also bring you into contact with a range of other seasonal allergens. You see, unfortunately autumn is also peak time for indoor allergies for many of the reasons mentioned in our winter allergies article.
The prime factors causing indoor allergies to kick off are lack of ventilation and moisture. With everyone shutting the double glazing and turning the central heating on as the days get colder your house can become the perfect habitat for both mould and dust allergies. As an an additional whammy you may well be bringing some of those autumn mould spores by tramping in dead leaves and bringing in firewood – a favourite hiding place for mould.
Dust mite allergy is probably the biggest single cause of allergies today. These tiny mites thrive in the same conditions as mould, i.e. wet and warm. This often describes early autumn, but can also describe the inside of your house. Of course regular cleaning with a HEPA vacuum can help reduce the dust and to some extent mould count, if this is not enough it might be worth considering investing in a dehumidifier with the aim of reducing the humidity to around 50%.
Just the fact that we tend to spend more time indoors as the weather becomes colder is in itself a reason we may see a rise in certain autumn allergies. Pet dander is one such example; during the autumn and winter there is a corresponding rise in pet allergy symptoms.
As is the with most allergies, the best way to treat them is to understand what is causing them which will allow you to take steps to avoid the triggers. With autumn allergies this might not be as straightforward as spending more times outdoors or staying indoors. You may need to consider reducing the level of allergens in your home, as well as avoiding allergens outside. As this can be a considerable undertaking it is definitely worth being assessed by an allergist to determine what triggers the onset of your allergy in autumn.
(Visited 4,380 times, 1 visits today)